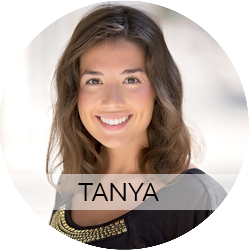 Tanya Jane Orchard
I have lived on this beautiful island for one year now. I've always loved photography. I love walking into a home and looking at family photographs hanging on the walls! It brings so much warmth and life to a room. Much as I love looking at photographs, I love taking them more!
Before becoming a photographer I was always very passionate about taking photos and am known for being little bit of a perfectionist! So, with a camera in-hand, I was always trying out new things that would take me out of my comfort zone,making me more adventurous to ensure I would get that perfect photo that I had envisioned and was always looking at innovative ways to improve on my photo taking skills and abilities. Even when I do not have my camera 'in-hand', I find myself looking at everyday things from a photographer's perspective and see a picture in nearly everything! I believe that this is the reason I have always been told that I am a natural and have an eye for what I do.
In the last few years, I was delighted to turn my picture taking hobby into a reality. Thanks to the wonderful Picture This Studios family, I realized that I could take my passion and turn it into a lifestyle. I have gained invaluable experience during my time at Picture This Studios, where I have grown with the assistance of the other photographers, which has been instrumental in my graduating from 'having an eye for what I do' to becoming a great photographer!
The most wonderful thing for me is that, in this profession, there is always something new to learn! The moment you stop learning is the moment you stop growing and my love for photography ensures I will never stop growing and looking for new challenges!