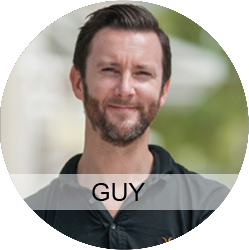 Guy Waller
I am from the UK originally but moved out to the beautiful Cayman Islands in 2013. I have always had a fascination with photography but my fascination changed to a passion after spending a year travelling around the world. I had the opportunity to capture the settings and scenes that unfurled around me. This ability to depict a tale gave me new insight into the photography world and got me hooked. I then went on to complete a National Vocational Qualification in Photography and continued to build on my photography skills at every opportunity.
Since arriving in Grand Cayman, I have been fortunate enough to be involved with many of the island's sporting events enabling me to practice and harness my skills as a photographer. So much information can be contained in a frame and has the potential to convey and evoke many memories, experiences and emotions. It's great to be a part of that process. I always endeavour to harness the essence of those moments so that those memories can once again be relived!
My other passion is sports, whether playing, watching, coaching or providing medical care on the pitch side. The natural progression for me has been to capture the sports I love through my camera lens. There is nothing more satisfying than capturing the raw intensity and passion from a competition.
Joining the Picture This Studios team has been a fantastic opportunity for me to work alongside a great team and do what I love every day! My specialism is sports and event photography, weddings plus landscape and real estate photography.