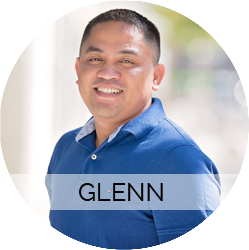 Glenn Buray
My first name is quite simple and hard to shorten, so everybody calls me Glenn! I am a registered electrical engineer and master electrician. As a young boy, I was always fascinated by electronics with a specific interest in circuits. I knew from then that I wanted to work in the electrical world and despite having many other interests, I always knew the answer to the question;"What do you want to do for a living when you grow up?" Without question the answer was always the same! One could say I was born with an electrical charge in my veins.
My first job was as a Technical Service Engineer in Noritsu Philippines Inc. during which time I was given the opportunity to attend technical courses together with a color care training course in Kodak. The Photo Imaging Industry was certainly a challenging one but I have always enjoyed a challenge! I am an extremely dedicated and motivated individual and am passionate about helping customers understand the digital era and to help them move away from traditional photo finishing machines to digital imaging. I am also an expert in the installation, maintenance and performance of the printing machines.
In 2009, after almost six years with Noritsu, I was given the incredible opportunity to move to Grand Cayman and work with the talented team at Picture This Studios as a Laboratory Technician, Printer and Framer.
After receiving on the job training, I now work almost exclusively as the Picture This Studios Custom Framer which is something I have really enjoyed learning. With my natural love of artwork, I am a perfectionist when it comes to how art and pictures are displayed and am always on hand to give my advice.
As a part of the Picture This Studios family, our commitment is to always exceed our client's expectations. Creating a strong relationship between us and our clients is what makes us who we are.