Picture This Studios
Engagement
Engagements are so engaging. Romance is in the air and the anticipation of a lifetime together comes. Shooting an engagement session is important for several reasons. First, this time allows you to get  comfortable in front of the camera with your photographer figuring out how you both interact, what your best poses are and how to photograph you in a genuine way! Next, you can showcase your personalities in a more casual setting while creating some fun captures for Custom Wall Art Portrait collections, your wedding Guest book, sign-in board and Thank You cards (If you do your session early enough,we can also provide the images for your Save the Date cards and Wedding invitations)
Images from an engagement session also add another dimension to your wedding album, the story can be chronicled from your engagement to your wedding day.
Best of all, you can remember this special time forever away from the throngs of loved ones and friends. This is your time together!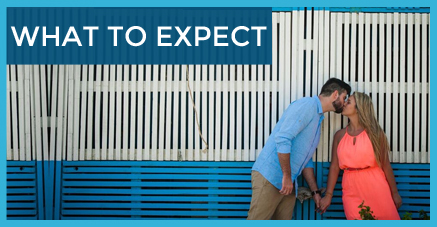 Before Your Session:
When you contact Picture This Studios, we will discuss your wants and needs for your session. We will discuss location, timing and anything else you need to know! We recommend that most of our location sessions take place early morning or right before sunset to catch that beautiful golden light.
During Your Session
Your engagement location session will generally last about 45 minutes. This session may be at park, your home, or one of the beautiful beaches here on the island! We've spent some time scouting around for the best location and light but always welcome your ideas!
After Your Session
Sit back and relax! We'll be hard at work editing your images and choosing the best ones to present to you. Within two weeks following your session we contact you to schedule your Consultation session in our beautiful Studio. Your images will be set to music on a slideshow and showcased to you. This presentation will be an emotional experience! After the consultation session, you will have the opportunity to invest in beautiful heirloom products, whether it be an Custom album, enlargements, or our signature Wall Art collections. We are also proud to offer a complimentary wall art design consultation during your ordering session.
For location session you will receive 40 edited images.
**For off-island clients we will be able to showcase your images via our online proofing and orderings website. You will be able to download your high resolution images conveniently straight to your computer. We have partnered with a wonderful professional print lab in the States so you will have to option to purchase additional art work if desired.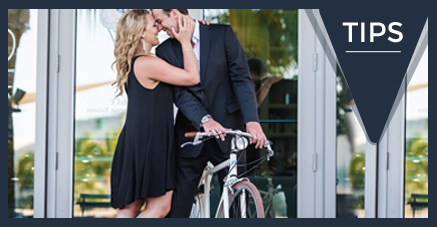 So that you get the most out of your engagement session, here are some tips to prepare you for your time with us:
* Don't try to match…try and pick outfits and accessories that coordinate instead.
* Don't be afraid to be BOLD! Accessorize and make your outfits your own.
* MOST patterns are okay, however graphics are not favorable for portraits.
* Empty your pockets! Literally. You do not want to have chains or phones showing through your pockets.
* Give yourself two totally different "looks" by having one casual outfit and one that is dressier. We recommend beginning with the dressy outfit first.
* Make sure you are comfortable in what you are wearing. And ladies, if the top is super low cut it will limit the amount of angles we can shoot from.
* Clean the ring! We can shoot a few ring shots while you change outfits!
Most importantly, remember to Relax! You don't have to be a pro at this. We will help you along the way and it will be a blast. Enjoy this time together! We suggest that you plan dinner afterwards and celebrate!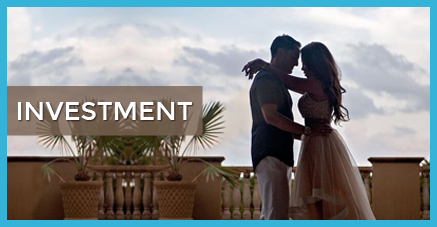 The goal for any portrait session is the creation of stunning art for display in your home and keepsakes to last a lifetime…not to have a disk to stick in a drawer or a few new images for Facebook. That said, these days many people do want to own the images from their session in a way that allows the flexibility to make prints later, and have back-ups in case their prints are damaged or lost.
Digital images are delivered online for instant download to your computer.
On-Location Sessions: CI$450
*Additional charges may be incurred for images to be downloaded to a USB drive or for shipping outside of the Cayman Islands.
Prints, coffee table albums, and wall art collections are sold separately unless specifically stated in a package.
X